A Natural Gem in the Heart of the Town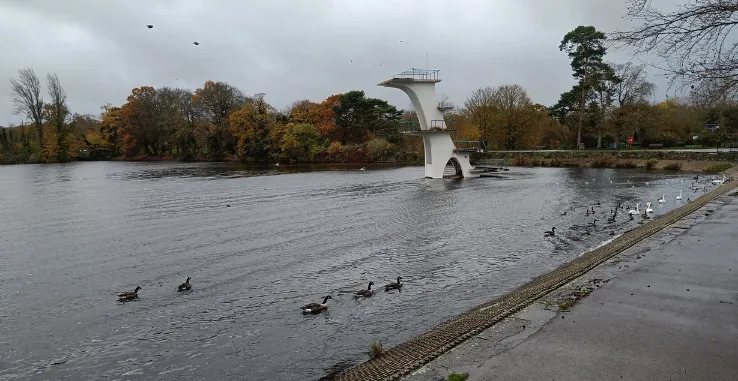 Nestled in the heart of the town, this enchanting park offers a refreshing escape from the hustle and bustle of urban life. From its tranquil lake to its diverse wildlife and recreational activities, Coate Water park has something for everyone.
In this article, we'll take a closer look at the park's history, its natural beauty, and the numerous activities you can enjoy here.
Where is Coate Water Park in Swindon
Coate Water is situated off the M4, junction 15 exit, just past the Great Western Hospital.
Address: Coate Water Park, Marlborough Road, Swindon, SN3 6AA.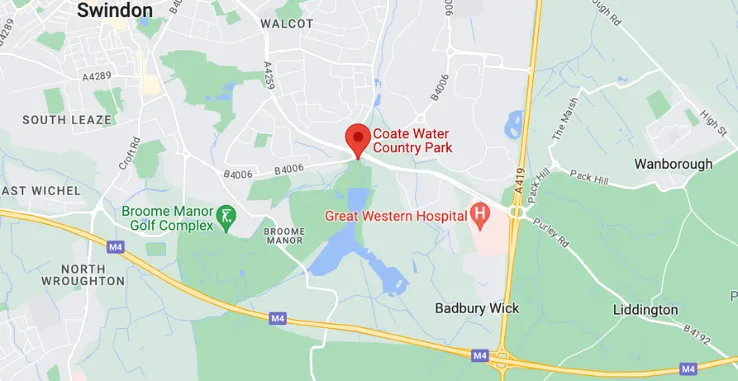 If you are visiting the park by public transport, there are several buses running regularly from Swindon bus station. You can find bus timetables on the Swindon's Bus Company website.
Car Parking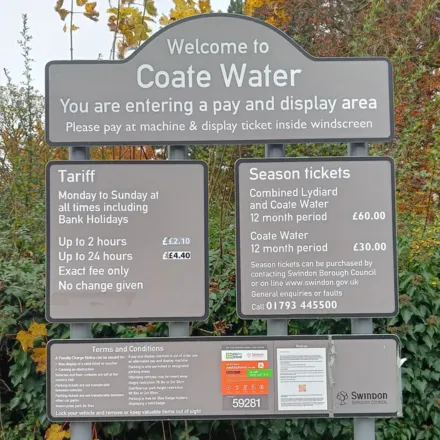 There is plenty of parking available at the park, which is chargeable as follows:
| | |
| --- | --- |
| Up to 2 hours | £2.10 |
| 2 to 24 hours | £4.40 |
If you're a regular visitor to the park, there is the option to buy car park season tickets, prices as follows:
| | |
| --- | --- |
| Coate Water (unreserved space) | £30 per year |
| Combined Lydiard Park and Coate Water (unreserved space) | £60 per year |
The History of Coate Water Park
Coate Water has a fascinating history that dates back centuries. Originally a reservoir constructed in the 1820s to supply water to the Wilts and Berks Canal, the site gradually evolved into the picturesque park we know today. The reservoir was later expanded, and in the early 20th century, the area around it was developed into a recreational space for the public to enjoy.
Find out more about the history of Coate Water.
Coate Water Country Park Map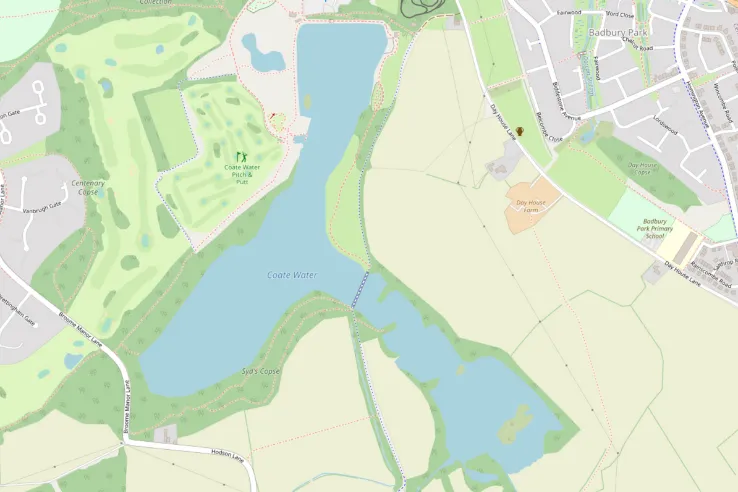 Explore the Natural Beauty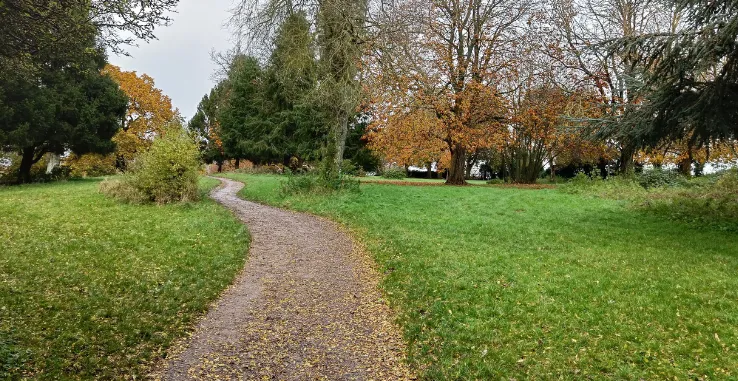 The Beautiful Lake and Surrounding Flora
The centrepiece of Coate Water Country Park is undoubtedly the serene lake, glistening under the sunlight and reflecting the beauty of the surrounding landscape. Take a leisurely stroll along the well-maintained paths that meander around the lake, and you'll be treated to breathtaking views of the water and the lush greenery. The park's flora is a delightful mix of native and exotic species, making it a haven for nature enthusiasts and birdwatchers.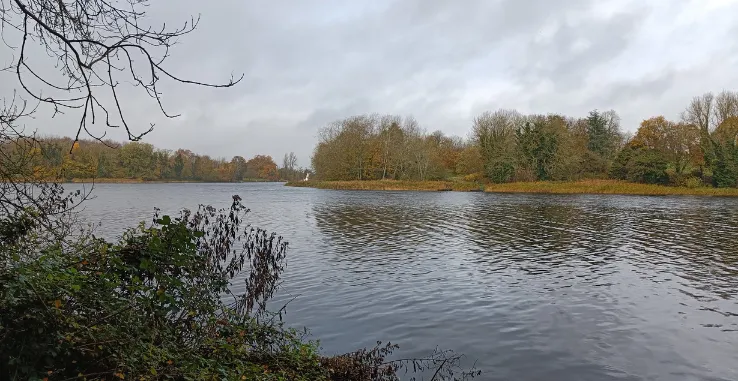 Wildlife Spotting
Coate Water is teeming with wildlife, and it's not just limited to ducks and swans. Keep an eye out for graceful herons wading in the shallows, elusive kingfishers darting through the air, and colourful dragonflies skimming the water's surface. The park's biodiversity is a testament to its commitment to preserving natural habitats for a variety of species.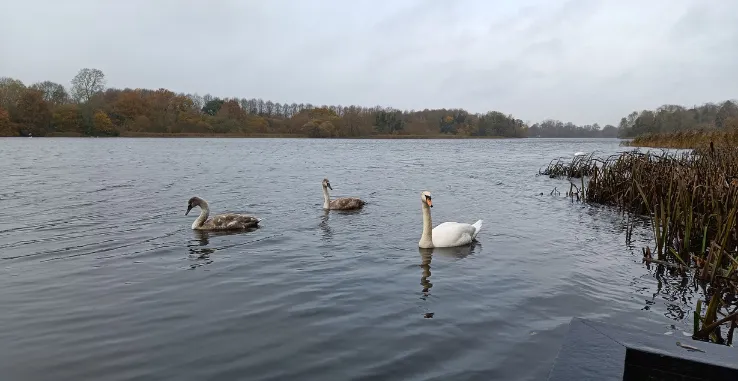 Activities and Things to do
Picnicking and BBQs
What better way to enjoy the outdoors than with a delightful picnic? Coate Water provides ample picnic spots where families and friends can gather, share a meal, and make lasting memories. Additionally, the park has designated areas for barbecues, so you can savour some grilled treats in the company of nature.
BBQ Hire Prices
| | |
| --- | --- |
| Large BBQ and 1/3 of the horse field | £67.00 |
| Corporate groups or large groups over 100 people | £200.00 |
| Bring your own | £20.00 |
For further information about BBQ's at Coate Water, contact the park:
phone: 01793 490150 or email: swindonrangers@swindon.gov.uk.
Coate Water Splash Park
The splash park is currently undergoing urgent repair work.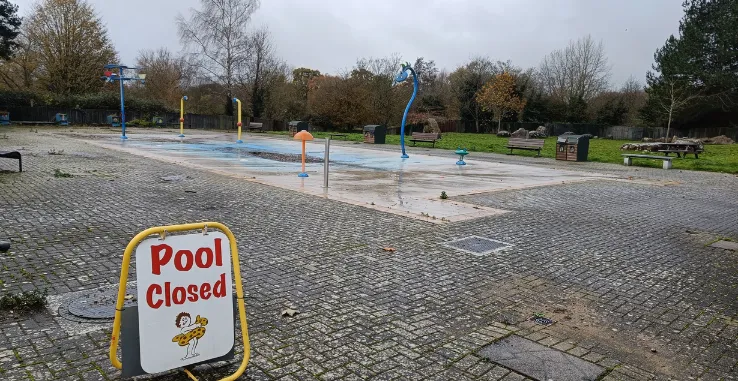 Children's Play Park
Kids are in for a treat at Coate Water's fantastic children's play area. With playground equipment, swings, slides, and climbing frames. Little ones can unleash their energy and have a blast while parents relax nearby.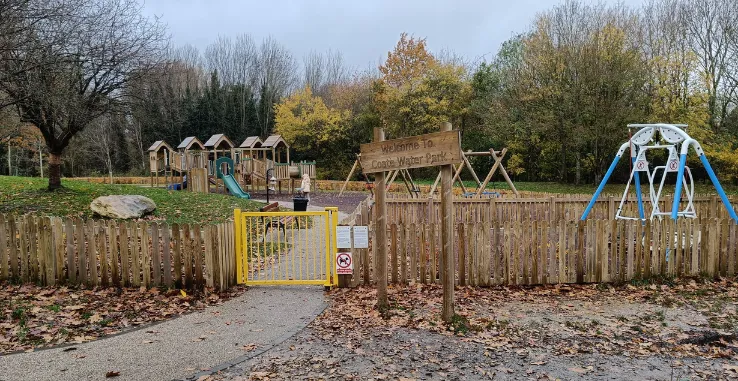 Crazy Golf or Pitch & Putt
Take a swing at the 18-hole pitch and putt, challenge your friends to a round of 18 hole mini golf, or work on your putting skills on the 9-hole green.
Coate Water Park offers the perfect setting for a delightful afternoon of golfing within this picturesque country park. You'll find clubs included in the package, and you can purchase balls, tees, and pencils at the reception.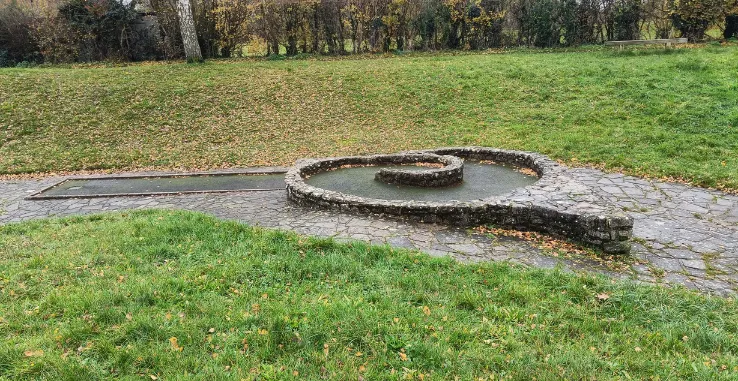 Price list:
| | |
| --- | --- |
| Pitch and putt (including club and putter hire) | £5.50 |
| 2 x golf balls | £1.00 |
| Crazy golf (includes golf and ball) | £4.40 |
| Putting green | £2.20 |
For those looking to tee off, the pitch, putt, and crazy golf facilities are open during regular hours from 11am until 5pm on weekdays and from 10am to 6pm on weekends
Please note that during the autumn season, the opening hours may vary depending on the weather. To find out, current opening times, give them a call on: 01793 90150.
READ MORE: A Lovely Walk Around Peatmoor Lagoon
Fishing
Fishing enthusiasts will find Coate Water an excellent spot to cast their lines. The lake is well-stocked with various fish species, providing anglers with a great opportunity to indulge in their favourite hobby.
Coate Water Country Park is undeniably one of Swindon's greatest treasures. Whether you're seeking a peaceful escape to reconnect with nature or a fun-filled day out with family and friends, this park has it all. From its rich history and captivating natural beauty to the plethora of recreational activities, Coate Water continues to charm and enchant visitors from near and far. So, the next time you find yourself in Swindon, make sure to set aside some time to immerse yourself in the wonders of Coate Water Country Park.
Frequently Asked Questions
Yes, Coate Water Park is free to enter for all visitors, however you will need to pay for parking if travelling by car.
Parking Charges: Up to 2 hours – £2.10, or from 2 to 24 hours – £4.40
The park is open 24 hours a day, all year round.
While dogs are permitted in the country park, they are subject to certain restrictions in the nature reserve, children's play area, splash park, and golf course.
Coate Water is easily accessible by public transport. You can take the bus to the "Coate Water" bus stop, which is just a short walk from the park's entrance.
Coate Water offers a wide range of recreational events and activities for visitors. Golf lovers can enjoy the Pitch & Putt and Crazy Golf courses, while families can have a blast at the summer Splash Park and sandy play area.
The Swindon Rowing Club welcomes all ages and skill levels, making use of the thousand-meter-long lake for rowing, kayaking, sailing, and canoeing.
Nature enthusiasts can explore the diverse flora and fauna, go birdwatching, or enjoy fishing with permits available.
Coate Water is a perfect blend of outdoor fun, sports, and natural beauty.
Yes, fishing is allowed in the lake at Coate Water. The lake is well-stocked with various fish species, making it a popular spot for fishing enthusiasts.
The fishing season at Coate Water is from 15 June to 15 March each year.
For more information about fishing at Coate Water visit the Swindon Borough Council.
Yes, Coate Water has several designated picnic spots where visitors can enjoy a meal amidst the natural beauty of the park. Additionally, there are BBQ areas available for public use, perfect for a delightful outdoor cookout.
Coate Water is home to a diverse range of wildlife. Visitors can expect to see ducks, swans, herons, kingfishers, dragonflies, and various other bird species. The park's flora also attracts butterflies and other insects.
Yes, Coate Water has a fantastic children's play area and a splash park (which is currently closed for urgent repairs). It's a great place for kids to have fun and expend their energy.
Thank you for joining me on this journey through Coate Water Country Park. I hope this article has inspired you to visit and experience the magic of this natural gem right in the heart of Swindon. Embrace the beauty of nature and create cherished memories at Coate Water. Happy exploring!
Visitors are encouraged to check the official website or contact Coate Water Country Park directly for the most current and up-to-date information before planning their visit. The author and The Swindon Post shall not be held responsible for any discrepancies or changes that may occur after the publication date.