10 Fun Things to Do in Swindon for Couples
Planning a romantic getaway to Swindon, but not sure what to do?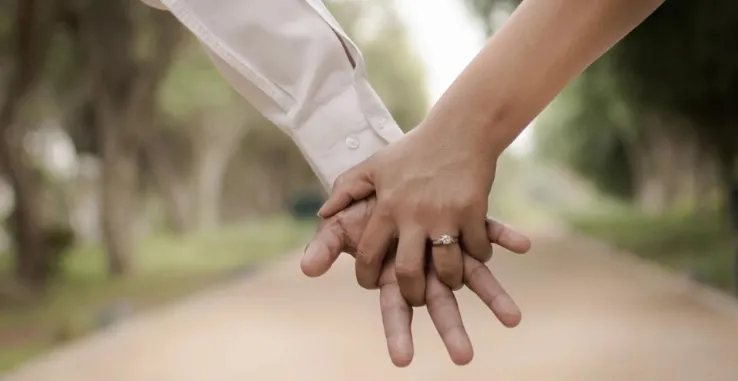 Swindon, offers a plethora of exciting activities and attractions for couples to enjoy together. Whether you're nature enthusiasts, history buffs, or simply looking for a memorable experience, Swindon has something for everyone. In this article, we'll explore ten fun things you can do in Swindon as a couple, creating unforgettable memories along the way.
Check out these top events for date night.
1. Explore Lydiard Park
Head to Lydiard Park, a picturesque historic estate boasting stunning landscapes, tranquil lakes, and beautiful gardens. Take a romantic stroll hand in hand through the park, immerse yourself in the serenity of nature, and capture beautiful moments together. Don't forget to pack a picnic and enjoy a leisurely meal surrounded by the park's natural beauty.
2. Visit the STEAM Museum
Step back in time and discover Swindon's rich railway heritage at the STEAM Museum. This interactive museum showcases the story of the Great Western Railway and its impact on the town. Explore fascinating exhibits, climb aboard historic locomotives, and learn about the engineering marvels that shaped Swindon's history. It's an educational and entertaining experience that will captivate both of you.
3. Take a Steam Train Ride at the Swindon and Cricklade Railway
Embark on a nostalgic steam train ride at the Swindon and Cricklade Railway. Enjoy the rhythmic chug of the locomotive as you journey through the picturesque Wiltshire countryside. Marvel at the scenic views together and relish in the romance of a bygone era. Make sure to check the railway's schedule and book your tickets in advance for a delightful experience.
4. Indulge in Retail Therapy at the Swindon Designer Outlet
For couples who enjoy shopping, a visit to the Swindon Designer Outlet is a must. Explore a wide range of designer and high-street stores, offering everything from fashion and accessories to home decor and cosmetics. Shop till you drop, find great deals on your favorite brands, and enjoy a leisurely day of retail therapy together. Don't forget to treat yourselves to a delicious meal at one of the outlet's restaurants or cafes.
5. Discover History at Lydiard House and Park
Uncover the history of Lydiard House, an impressive Grade I listed mansion located within Lydiard Park. Take a guided tour of the house and admire its stunning architecture and well-preserved interiors. Learn about the fascinating stories of the St John family, who once resided here. The park surrounding the house is perfect for a romantic walk, offering scenic views and peaceful ambiance.
6. Enjoy a Relaxing Spa Day
Pamper yourselves with a rejuvenating spa day at one of Swindon's luxurious spas. Indulge in couples' massages, unwind in soothing saunas and steam rooms, and take a dip in refreshing pools. Treatments like facials, body wraps, and aromatherapy sessions will leave you both feeling refreshed and revitalized. It's the perfect way to relax and reconnect as a couple.
7. Catch a Show at the Wyvern Theatre
If you're in the mood for entertainment, head to the Wyvern Theatre, a premier performing arts venue in Swindon. Check their schedule for upcoming plays, musicals, comedy shows, and live performances. Enjoy a night of laughter, drama, or musical brilliance together. It's a great opportunity to immerse yourselves in the local arts scene and create lasting memories.
8. Experience Nature at Coate Water Country Park
Escape the hustle and bustle of the city and immerse yourselves in the natural beauty of Coate Water Country Park. This expansive park offers scenic walking trails, serene lakes, and abundant wildlife. Take a leisurely stroll hand in hand, have a picnic by the water, or rent a rowboat for a romantic experience on the lake. The park also features a play area and a miniature railway, adding to the fun and charm of the visit.
9. Enjoy a Romantic Dinner at a Local Restaurant
Swindon offers a diverse culinary scene with a variety of restaurants to suit every palate. Treat yourselves to a romantic dinner at one of the local eateries. From cozy gastropubs serving traditional British fare to fine dining establishments offering international cuisine, there's something to satisfy every taste. Indulge in delectable dishes, savor a glass of wine, and bask in the intimate atmosphere created just for the two of you.
See: Swindon Restaurants
10. Attend a Wine Tasting at a Local Vineyard
For wine enthusiasts, a visit to a local vineyard is a must-do activity. Swindon is surrounded by picturesque vineyards that offer wine tasting experiences. Embark on a guided tour of the vineyard, learn about the winemaking process, and sample a selection of locally produced wines. Raise a toast to your love amidst the beautiful vineyard scenery and create lasting memories together.
See Upcoming Events: What's on in Swindon
Frequently Asked Questions
Absolutely! Swindon offers a variety of activities that are perfect for couples, including exploring historic sites, enjoying nature, and indulging in romantic experiences like spa days and wine tastings.
Swindon has several outdoor attractions that are perfect for couples, such as Lydiard Park, Coate Water Country Park, and the Swindon and Cricklade Railway.
Yes, Swindon has a diverse culinary scene with many romantic dining options. From cozy gastropubs to fine dining establishments, you'll find the perfect place to enjoy a romantic dinner with your partner.
Absolutely! Swindon has the STEAM Museum, the Wyvern Theatre, and various art galleries, providing ample opportunities to immerse yourselves in the local cultural scene.
Yes, Swindon is surrounded by vineyards where you can enjoy wine tastings and learn about the winemaking process. It's a great activity for wine-loving couples.
For more information about attractions in Swindon, you can visit reputable travel websites like TripAdvisor and read reviews and recommendations from other travelers.
Yes, it's recommended to check the official websites or contact the respective establishments for information on booking tickets or making reservations in advance.
Swindon can be enjoyed year-round, but the spring and summer months offer pleasant weather, making it ideal for outdoor activities and exploring the natural beauty of the area.
Yes, Swindon has a well-connected public transportation system, including buses and trains, making it easy to navigate the city and reach various attractions.
Some outdoor attractions in Swindon may allow pets, but it's recommended to check the specific rules and regulations of each attraction before bringing your pets along.
We hope this guide has provided you with inspiration for your next romantic day out in Swindon. Whether you're exploring historic sites, immersing yourselves in nature, or indulging in culinary delights, Swindon offers a wonderful experience for couples.
Plan your itinerary, create beautiful memories, and enjoy the magic of Swindon with your loved one.
Disclaimer: The information provided in this article is based on online sources and personal recommendations. Please verify the details, opening hours, and availability of attractions mentioned before planning your visit.