Join Swindon's First-Ever Balloon Dog Art Trail and Support Julia's House Children's Hospice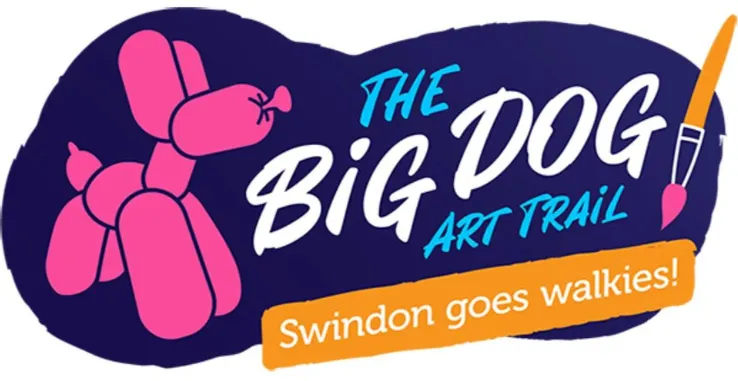 Swindon is about to become the canvas for an extraordinary art event that will capture hearts and raise vital funds for Julia's House children's hospice. Introducing the eagerly anticipated Big Dog Art Trail, set to take place from July 15 to September 3, 2023.
Organized by Julia's House in collaboration with global public art producer Wild in Art, this unique trail will showcase over 30 larger-than-life balloon dog sculptures known as Swindogs. Additionally, 42 smaller Swinpup sculptures, lovingly created by local schools, colleges, and community groups, will be waiting to be discovered.
Prepare to be mesmerized as you explore the UK's first-ever balloon dog art trail, which will wind its way through Swindon's cherished parks, iconic landmarks, and historic streets. The trail aims to celebrate the town's vibrant art and culture scene, all while supporting the invaluable work of Julia's House.
Running for nearly two months, the Big Dog Art Trail promises an unforgettable experience for visitors of all ages. The event will culminate in a grand farewell finale at the Steam Museum on September 16 and 17, where all the Swindog sculptures will be brought together under one roof. The sculptures will find their forever homes through a special auction event on September 19, with proceeds going directly to Julia's House.
Swindon residents and visitors will have the opportunity to encounter the Swindogs at numerous locations, including Lydiard Park, The Link Centre, The McArthurGlen Designer Outlet, STEAM Museum, GWR Park, Pinetrees Community Centre, Broadgreen Community Centre, Swindon Town Football Club, Nationwide's Oakfield Development, St Marks Park, Old Town Gardens, Queens Park, Old Town Library & Arts Centre, Swindon Train Station, Swindon Council Office, Wyvern Theatre, and The Parade.
Meanwhile, the smaller Swinpups can be found at North Swindon Library, Central Library, West Swindon Library, Pinetrees Community Centre, The Wyvern Theatre, and The McArthurGlen Designer Outlet.
To navigate the trail with ease, physical maps will be available for a small donation to Julia's House. Additionally, an app will be launched, allowing participants to collect sculptures, redeem rewards, and delve into the stories behind the artists and sponsoring companies.
This monumental undertaking wouldn't be possible without the incredible support of local companies and individuals who have eagerly joined the pack. Together, we can create an exceptional experience and make a significant impact on the lives of seriously ill children and their families.
By taking part in the Big Dog Art Trail, you are directly contributing to Julia's House, a cherished local children's hospice charity. Julia's House provides vital care and support to children facing life-threatening conditions and their families across Swindon, Wiltshire, and Dorset.
To get involved, keep an eye out for the launch of The Big Dog Art Trail 2023 app before the trail goes live. Stay updated with the latest news by signing up for the Big Woof newsletter or follow them on Twitter @BigDogArtTrail. If you're passionate about supporting this worthy cause, consider becoming a trail volunteer by visiting https://www.bigdogarttrail.co.uk/volunteers/.
Get ready to be captivated by Swindon's art and canine-inspired creativity while making a difference in the lives of those who need it most. Join us on the Big Dog Art Trail this summer and be a part of something truly extraordinary.