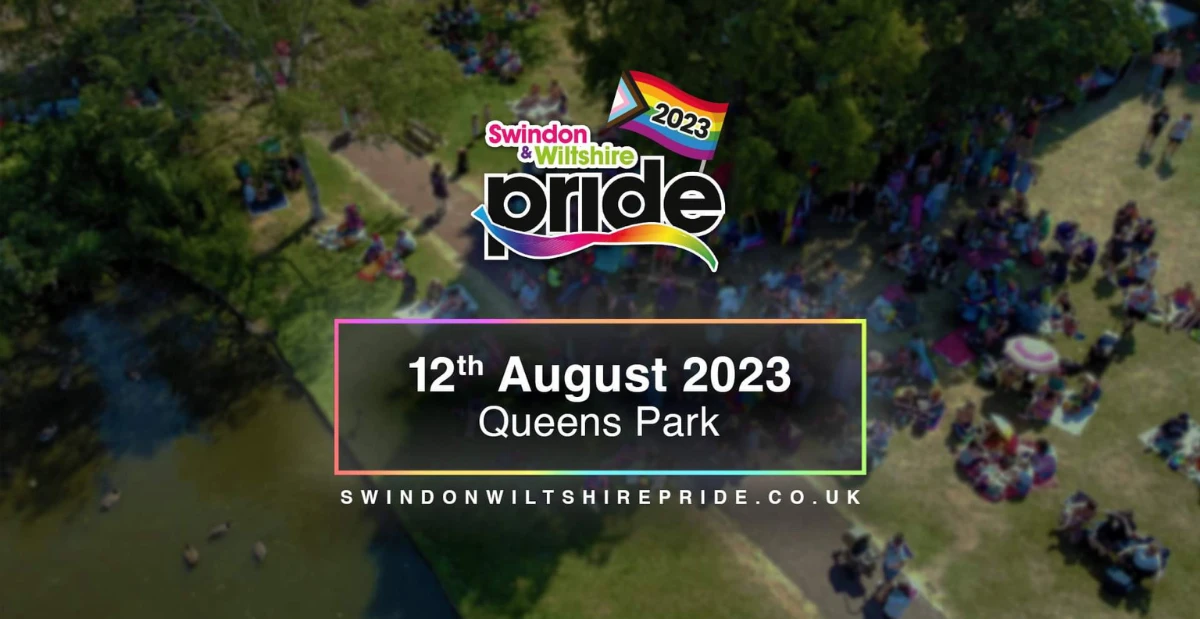 Swindon & Wiltshire Pride
Address: Queen's Park, Swindon, Wiltshire, SN1 2JP
Swindon & Wiltshire Pride moved to Queen's Park last year, with thousands taking part in the celebrations that included the first pride march in the town since the start of the pandemic. Following on from the positive response to the new location.
The Pride March Swindon
Arrive at 11am in the space outside H&M The Parade, Swindon SN1 1BB. The Pride March will start promptly at 11:30 am and make its way through town, towards the town hall and then to Queens park, ready to begin Pride. Bring your Placards, Whistles and, of course, flags. Dress in what you feel comfortable wearing. This is a walking Parade only, and no vehicles will be allowed.
In order to facilitate effective crowd management and ensure the safety of all participants, you'll need a ticket to join the Pride March. Secure your tickets today!
The Main Event
Saturday 12th of August 2023. Times: 12 – 6pm. Pride is inclusive of all. Children are welcome, especially with accompanying adults.
What's On
Family Circus Zone: Back for a roaring return is the Fandangos Family and Circus Area! Come and join for another day full of entertainment and activities. Open from 12-6, find the Fandangos crew in the Side Garden of Queens Park.
The Quiet Zone: We are excited to share that we have added a new zone the "quiet zone". This area will be located away from the main area of the park for those that need to get away from the noise and take some time away from the hustle and bustle of the main area.
Main Pride Zone: This will be where our entertainment will be from live music, our sponsors, stalls, pride merchandise our Rainbow deckchair and more!
Check out the full Event Schedule for more information.
Swindon & Wiltshire Pride 2023 Map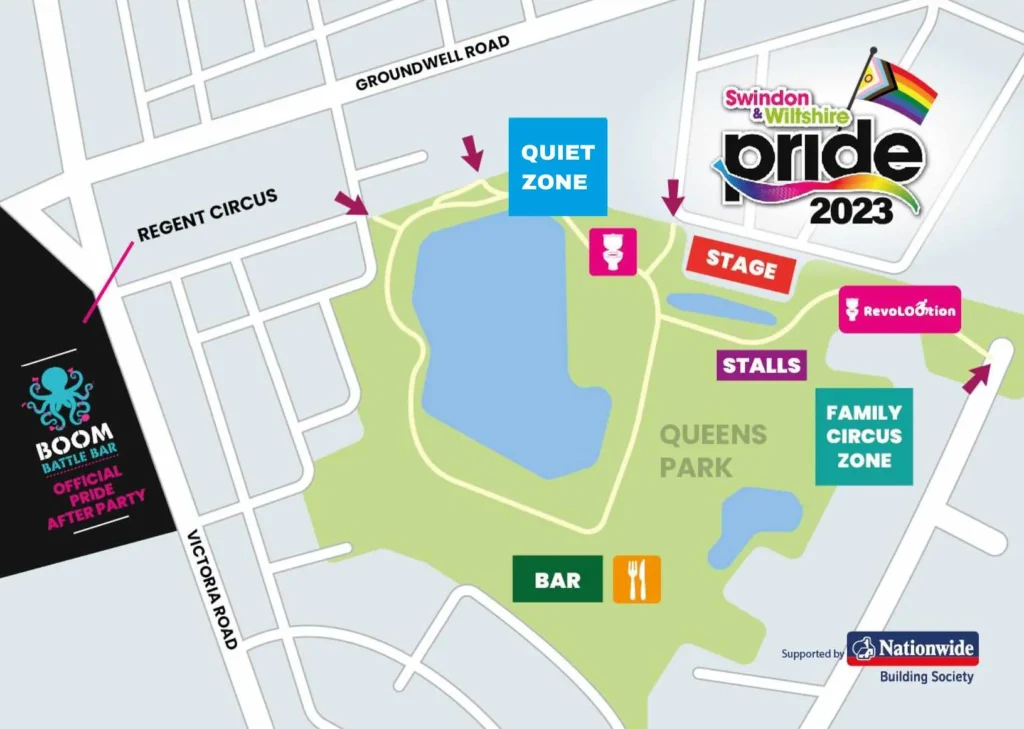 Tickets are free, however donations are appreciated