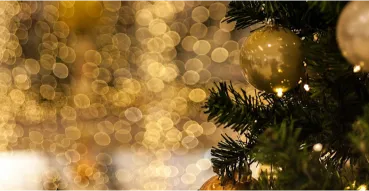 A celebration of Christmas music
Venue: Bath Road Methodist Church
Address: Bath Road, Old Town, Swindon, SN1 4BA
There will be a rich variety of carols from Tudor to contemporary being performed by AVE, the Avebury Vocal Ensemble, in its Christmas programme this year. There are two concerts, in the Bath Road Methodist Church, Old Town, Swindon, on Saturday 16th December at 7.00pm and again at St. Mary's Church, Uffington, on Wednesday 20th December at 7.00pm.
The centrepiece of the concert is the joyous "Jubilate Deo", an eight-part setting by Giovanni Gabrieli, one of the most influential Italian musicians of his time and who represented the culmination of the style of the Venetian School at the time of the shift from Renaissance to Baroque idioms. The 400th anniversary of William Byrd's death will again be celebrated together with that of Patrick Hadley who died on the 17th December, just fifty years ago and there will also be some seasonal music from Bach to Britten.
Old favourites will include "In the bleak midwinter" using the lovely setting by Harold Darke and the ever-popular "In dulci jubilo" in Robert Pearsall's masterful and wonderfully elaborate arrangement. At the other end of the spectrum, we will be singing music by local composer Robin Nelson and Norwegian composer and pianist Ola Gjeilo together with a sprinkling of the ever-popular John Rutter's Christmas choral music.
We are very pleased to have Joe Barber as our accompanist who will play solo as well as accompanying the choir and there will, of course, be opportunities for audience participation. Do join us for what promises to be a joyful start to the festivities – more details on our website www.aveburyvocal.org
Adults - £12 each
Under 18's - Free