At La Strada Italian Restaurant, we believe that dining is not just about the food; it's about creating lasting memories. Our attentive and professional staff is dedicated to providing exceptional service.
We strive to ensure that every visit to our restaurant is a truly special occasion.
From the moment you arrive until the final bite, we strive to exceed your expectations, leaving you with a feeling of satisfaction and a desire to return.
Whether you're seeking an intimate dinner for two, a gathering with friends and family, or a networking event, La Strada offers dining options to suit your needs.
To complement our menu, we offer a wide selection of drinks and fine wines.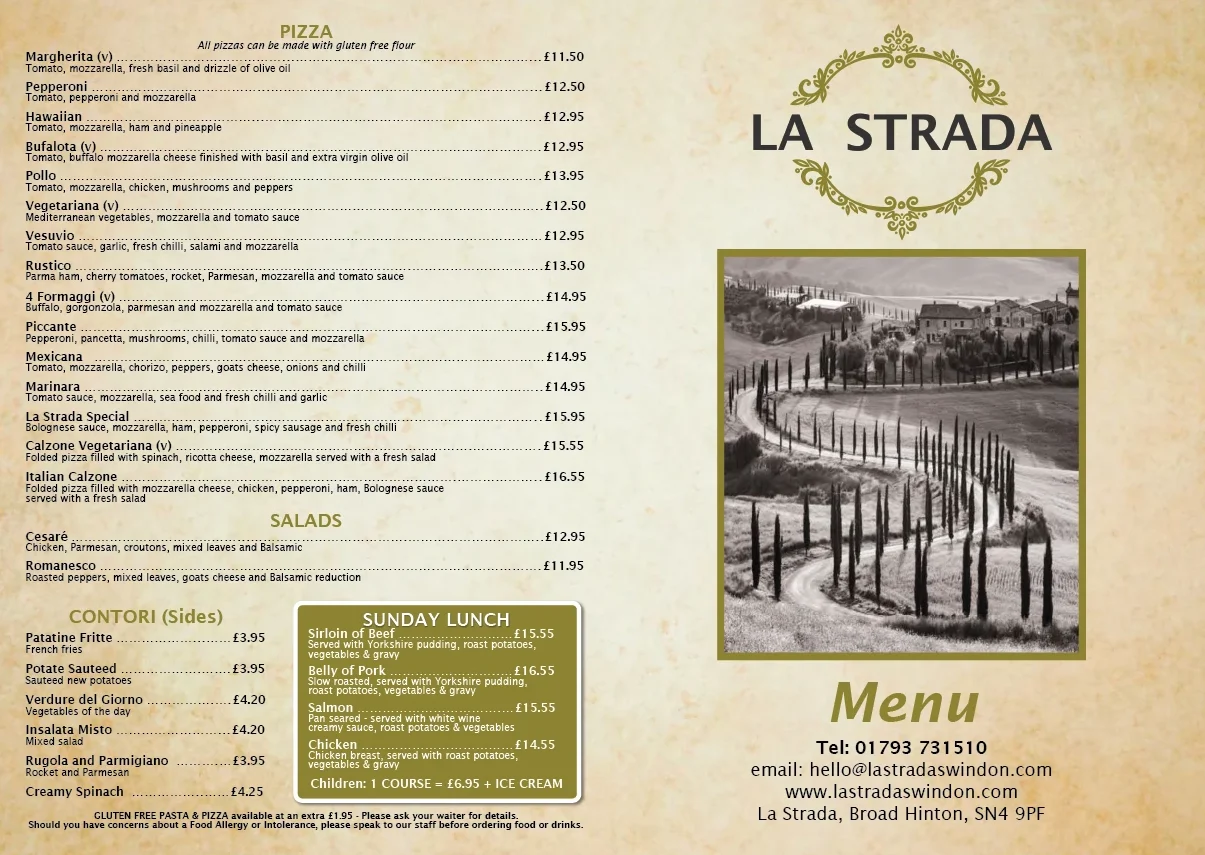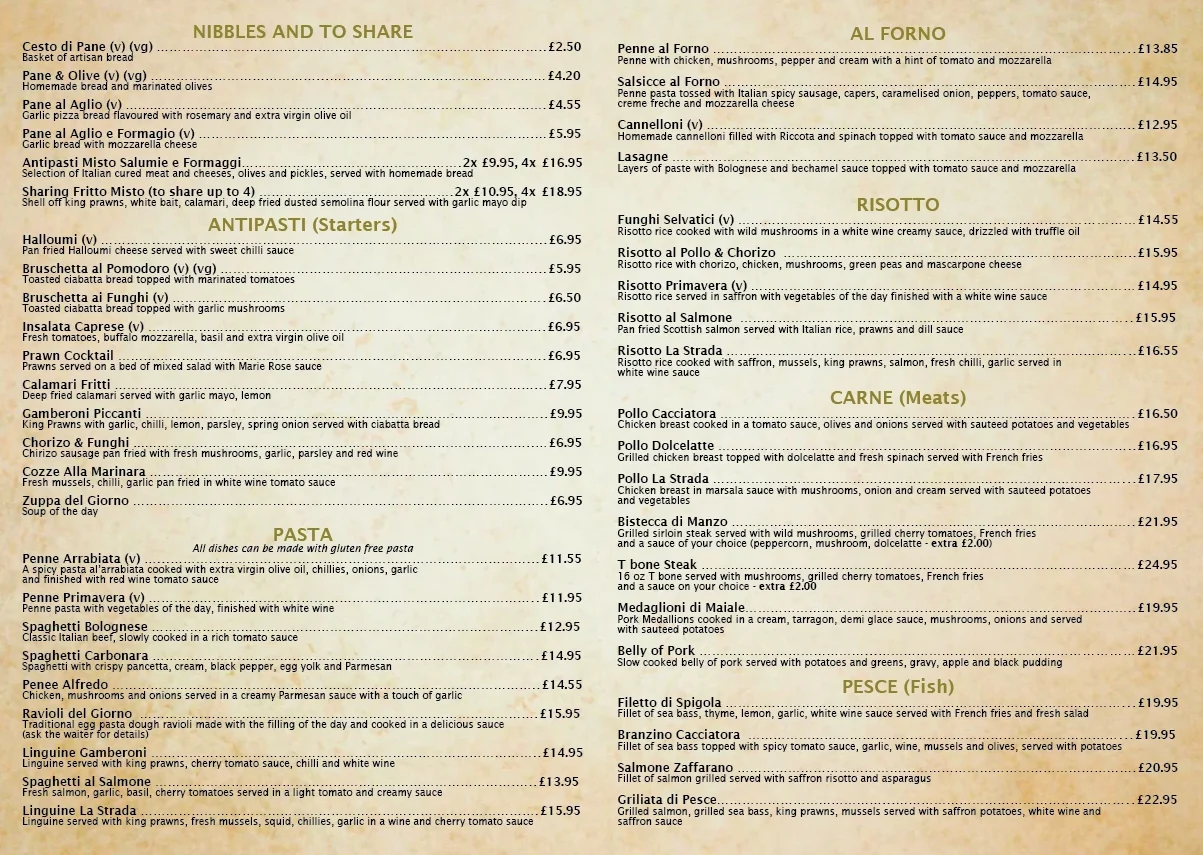 Book a Table
View Menu
Visit Website